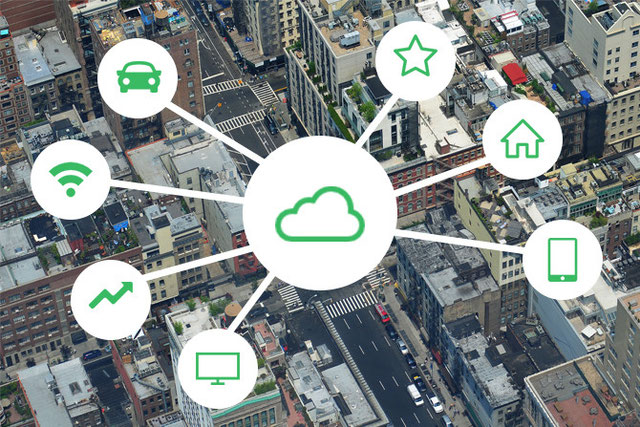 The IoT Drives the Emergence of New Business Models, Enabling Digital Transformation
Having the potential to impact every sector of our lives, the Internet of Things (IoT) is becoming an increasingly growing topic of conversation both in the workplace and outside of it. But what exactly does this concept refer to?
Through the IoT, basically any device can be connected to the Internet or/and to other devices. This includes everything from mobile phones, coffee machines, headphones, lamps, wearable devices and many other things that you can think of. This also applies to components of machines, for example a jet engine of an airplane or the drill of an oil rig.
In other words, through the Internet of Things, individual components communicate with each other and with a service center, allowing for virtually endless connections to take place, many of which we can't yet fully grasp the impact. Associated with this is the trend of 'everything as a service.' Nowadays, a business model can include not only services, but position those services in the center of the model. Intelligent products – connected in real-time with the Internet and managed via intelligent networks – allow organisations to develop new business models and become digital disruptors.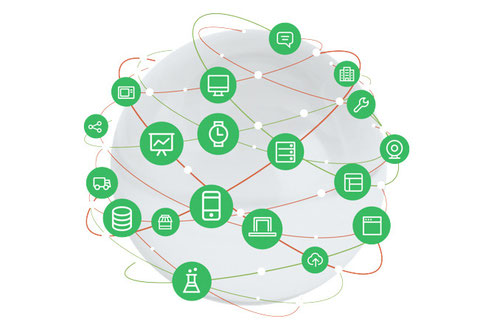 The IoT As a Key Driver for New Business Models
According to Gartner, by 2020 there are set to be over 26 billion connected devices, representing a significant increase in the number of connections. Additionally, Gartner explained that the IoT will also facilitate new business models, such as usage-based insurance calculated based on real-time driving data. The banking and securities industry will continue to innovate around mobile and micropayment technology using point-of-sale (POS) terminals and will invest in improved physical security systems. IoT will also support a large range of health and fitness devices and services, combined with medical advances, leading to significant benefit to the healthcare sector.
Gartner's latest Hype Cycle for Emerging Technologies has revealed that while Big Data is becoming more mature, the Internet of Things is now at the peak of the hype. The Internet of Things, says Gartner, "is becoming a vibrant part of our, our customers' and our partners' business and IT landscape." But the peak of the hype-cycle also shows: there's more talk than reality at the moment, the "Trough of Disillusionment" is still to come and Gartner expects that it will take another 5-10 years for the IoT to reach full productivity.
The two trends that Gartner called out as having an impact at earlier stages of the Hype Cycle were digital business and the Internet of Things. Actually, the latter combined with analytics and mobile infrastructure represented one of the drivers behind the fast movers from innovation triggers (the first stage of the Hype Cycle) towards the peak of inflated expectations. For example, the delivery of analytics capabilities and tools as a service, what Gartner calls business analytics PaaS (baPaaS), moved up 12 positions. Another example is the convergence of IT with Operational Technology (OT), which moved nine positions. The increasing availability of data and the growing sophistication of its analysis are behind the rapid maturity of some of the trends identified by the Hype Cycle.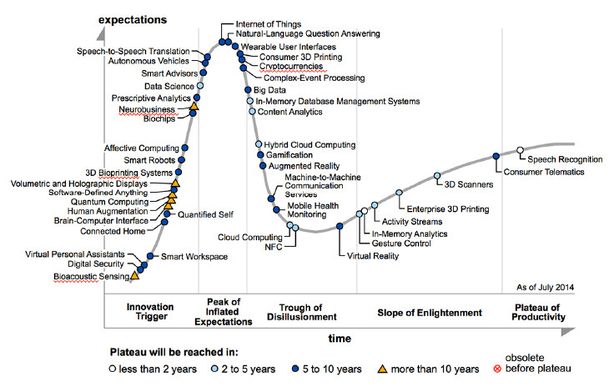 Furthermore, IDC expects the installed base of the Internet of Things (IoT) to reach approximately 212 billion by 2020. "The Internet of Things will give IT managers a lot to think about," said Vernon Turner, Senior Vice President of Research. "Enterprises will have to address every IT discipline to effectively balance the deluge of data from devices that are connected to the corporate network. In addition, IoT will drive tough organizational structure changes in companies to allow innovation to be transparent to everyone, while creating new competitive business models and products."
The Internet of Things Provides Tremendous Opportunities for Innovation and Digital Transformation
Through the IoT, robots and smart devices are becoming active participants in intelligent processes, allowing for business processes tasks that were previously assigned to humans – measuring temperature, updating software –  to be performed by things.
As connected things generate huge amounts of data, Big Data will increasingly become Thing Data. The latter can be analysed and serve as basis for future digital transformation and innovation efforts.
Big data analytics combined with a large number of connected devices and environments through Internet of Things are set to empower data-driven management, reshape processes and deliver significant benefits, including wearable sensors that monitor your health, smart meters that track your energy as you use it, and cars that automatically re-plot routes to avoid traffic jams, lowering CO2 emissions.
Over time, digital technology and the internet of things will transform virtually every sector and every business.
How the Big Players Are Developing New Business Models
Ford is planning to forge a number of partnerships with big Silicon Valley players in order to create information-based offerings. As part of CEO Mark Fields' investment in the development of new business models, Ford and Zipcar have experimented with car-sharing on US college campuses, and Ford is piloting a Zipcar-like program in Germany. Ford is also cooperating with several start-ups in order to provide new services such as enabling drivers to reserve parking spaces, while also looking to create on-demand ride-sharing.
As part of it development of new business models, German multinational automotive corporation Daimler has established a car-sharing service, dubbed car2go, that operates in 26 cities in Europe and North America. The company has recently acquired RideScout, an Uber rival that operates in 69 cities across North America.
Digital transformation has become one of the hottest topics out there. Savvy customers and businesses have understood that behind it all are technologies like cloud, mobile, and the Internet of Things (IoT) which are, without any doubt, shaping every sector of our everyday lives.
Leave a Reply